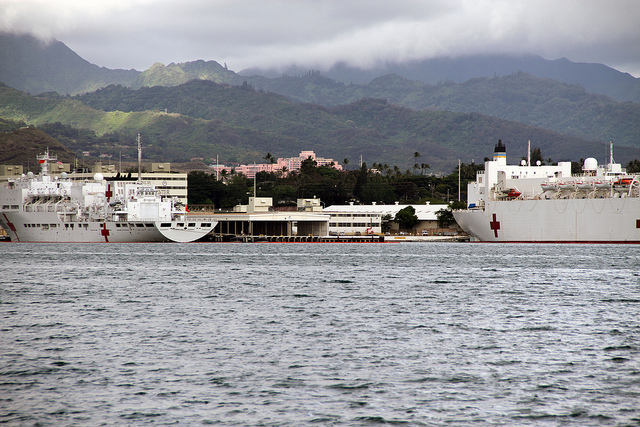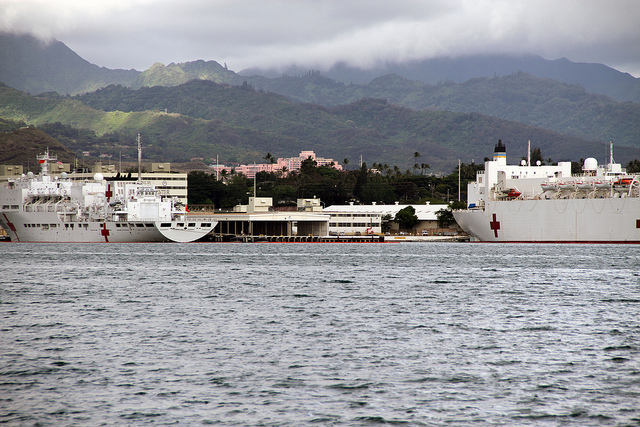 I assign "homework" to the veterans in the writing workshops I facilitate, to encourage them to write between the workshop sessions. Recently, the "homework" topic has been "pulling a memory." I want them to write about their lives and experience and since holiday season is upon us, someone suggested writing about memories of the season. As I sat to write my homework (I do the homework, too, hoping to set a good example), I felt resistance and heard the inner voice that says so many times, Nah, you don't want to do that. So I became still and let my mind wander where it needed to go.
As I searched for an opening to write, I remembered my sisters' responses to my most recent blog post. They wrote about how they waited for their father to return home from deployment, about Hawai´i and leis and strings and little girls not understanding what the grown-ups were doing. Then, I wondered what my first Christmas was like on the island of my birth. I thought about Tripler Army Hospital, the pink building on the hillside overlooking the Pacific Ocean, where I was born. I have known most of my life that I was born in an army hospital. It's a fact I grew up with. But sometimes facts shift and take on a new shape as understanding, or a yearning to know, grows. This year, I've experienced that shifting and shaping about what it means—to me—to have been born in an army hospital in the middle of the Pacific Ocean during the Korean War. My first breath was taken inside the military; what I first heard was inside the military; what I first saw was inside the military, and these beginnings have affected how I perceive the world and my status in the world. Of course I cannot remember the details, but deep within my bones, I feel a sense of the place, of the war, of the men and women who served and fought in that war, the patients inside the hospital recovering, suffering, dying from the wounds of that war.
Last spring, at a writing workshop I facilitated for veterans and their families, the wife of a combat Vietnam veteran wrote about the repercussions of war—how war affects even those who have not gone to war but were married to someone who did. And how forty years later, that war still beats inside her heart and life, affecting her deeply. The writing was powerful and affected those of us who listened to her read.
I was born in an army hospital during the Korean War on the island of O´ahu. I feel the wounded inside that hospital as if I'm standing next to their bedsides. I hear their voices as if they are calling me from a distance. I hope they feel my heart wondering how they are as I try to soothe their wounds … as I try to ease the heartbeats of the repercussions of war.
---