FOR IMMEDIATE RELEASE: April 19, 2018
Contact: Leilani Squire, Project Director; (310) 628-3507; contact@returningsoldiersspeak.org
VETERANS WRITE A PLAY STAGED READING AND DISCUSSION
(NORTH HOLLYWOOD, CALIF.) — Returning Soldiers Speak, a 501(c)(3) non-profit organization, proudly announces the Staged Reading and Discussion of Veterans Write A Play's final activity for the Humanities For All Quick Grant project.
Humanities For All Quick Grant is a competitive grant program of California Humanities that supports locally-initiated public humanities projects that respond to the needs and interests of Californians, encourage greater public participation in humanities programming, particularly by new and/or underserved audiences, and promotes understanding and empathy among all our state's peoples in order to cultivate a thriving democracy.
Humanities Artist Leilani Squire has led a series of workshops in which eight veteran participants learned the basics of playwriting, collectively chose the topic, theme, story and characters, and then wrote the play, Grandfathered: Where War Lingers. They rehearsed with Theatre Director James MacDonald and will present a live staged reading to the public, followed by a discussion with the audience.
Grandfathered: Where War Lingers will be presented on May 5th in the Community Room at the North Hollywood Amelia Earhart Regional Library, 5211 Tujunga Avenue, North Hollywood 91601 from 2:00-5:00 P.M. Admission is Free to the public. Some street and library parking is available. For ADA accommodations, call (213) 228-7430 at least 72 hours prior to the event.
"Veterans Write A Play is one of the most exciting and meaningful projects I have been involved with," said Leilani Squire, Project Director and Humanities Artist. "The project has been an opportunity for veterans to come together and collaborate in a way that they have not done before. Grandfathered: Where War Lingers is an intimate look into how war affects four generations under the roof of one family's house. Through writing the play, the veteran participants—who served from the Korean War through Operation Iraqi Freedom—processed their experiences in war, their military service, and the challenges they faced after deployment and discharge from the United States Armed Forces. I am proud of what the veterans have achieved in writing this play. Another important element of this project is the opportunity for the community to hear the veterans' stories, and to discuss how their military experiences informed the writing of the play. Humanities Advisor, Sandra Fluck, Theatre Director James MacDonald, Graphic Designer Dallas Dorsett, and I are grateful to have worked with these terrific and talented veterans and to be a part of such a worthy and meaningful project."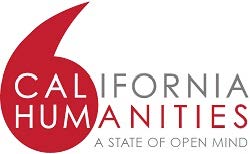 California Humanities, a nonprofit partner of the National Endowment of the Humanities, promotes the humanities – focused on ideas, conversation and learning – as relevant, meaningful ways to understand the human condition and connect us to each other in order to help strengthen California. California Humanities has provided grants and programs across the state since 1975. To learn more visit www.calhum.org, or follow them on Facebook, Twitter and Instagram.